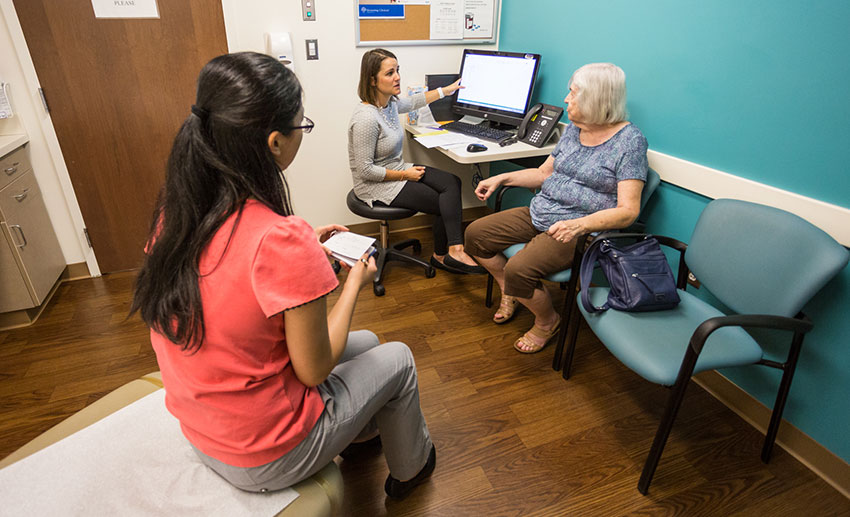 ‌

Professional Development in Geriatrics
Virginia Geriatric Education Center (VGEC)
The Geriatric Pharmacotherapy Program faculty play a significant role in the activities of the VGEC. The VGEC is a partnership between VCU, Eastern Virginia Medical School, and the University of Virginia representing multiple healthcare disciplines (gerontology, medicine, nursing, pharmacy, physical and occupational therapy, social work) and evaluation experts who develop programs focused on themes of interprofessional teamwork, medication management, and transitions of care in geriatrics. The VGEC provides three annual interprofessional education initiatives: 1) a 200-hour faculty development program, 2) a 40-hour train-the-trainer program for health professionals, and 3) a 24-hour evidence-based practice training on reducing falls for interprofessional provider teams.
Tools and Strategies for Successful Deprescribing
This program is designed for interprofessional providers involved in the prescribing and deprescribing process, including physicians, pharmacists, physician assistants, and nurse practitioners. It aims to enhance provider knowledge and skill to facilitate successful deprescribing in practice. This workshop will utilize key pre-readings incorporated into continuing education credit as well as an equal division of both didactic and interactive sessions to engage participants.