Patricia W Slattum Pharm.D., Ph.D.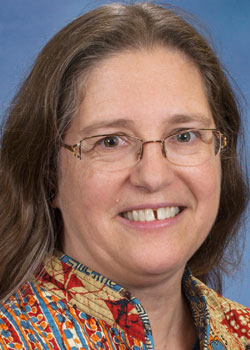 Victor A. Yanchick Professor
pwslattu@vcu.edu
(804) 828-6355
I am a geriatric clinical pharmacologist and director of the Geriatric Pharmacotherapy Program at VCU. The focus of my research, teaching and service is reducing medication-related problems among older adults with a particular interest in drug-induced cognitive and functional impairment. I apply clinical pharmacology principles (pharmacokinetics and pharmacodynamics) to understanding medication-related problems in older adults. I develop geriatrics-focused curriculum for interprofessional training and have ten years of experience establishing pharmacy practice models in senior living communities. I serve as core faculty in the Virginia Geriatric Education Center and a member of Virginia's Alzheimer's and Related Disorders Commission. I have experience mentoring early career faculty through VCU's Center for Teaching Excellence Junior Faculty Mentoring Program, the VCU Center for Clinical and Translational Research Academy of Mentors and the American Society for Clinical Pharmacology and Therapeutics Mentoring Program.